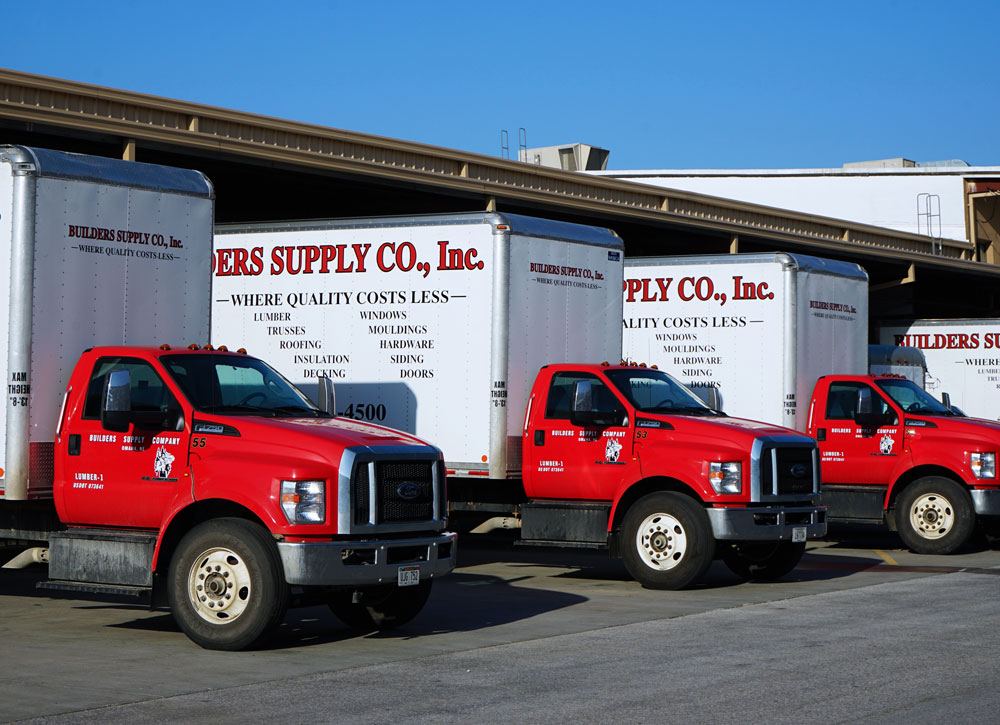 Delivery
No matter the quantity or size of the product, we deliver. Our experienced team of drivers will deliver to your job site promptly and in perfect condition.
Our fleet includes:
Conveyor Boom Trucks: Have your roofing materials placed where you need it. Boom has a second-story residential roof reach capacity.

Tractor Trailers: We have the capability to deliver long-span engineered wood products and large orders.

Millwork Box Truck Delivery: Your new Windows, Doors, Cabinetry, Stairs, and Mouldings are protected with box truck delivery service.

Flatbeds and Flatbeds with All-Terrain Forklifts: All-Terrain Forklifts make product placement on challenging job sites effortless.
---
Questions